Splashzone at Devon Cliffs, Sandy Bay
Due to Government restrictions and social distancing rules, swimming facilities may not be available until further notice. Beaches, however, should be open and fully accessible.
Indoor and Outdoor Facilities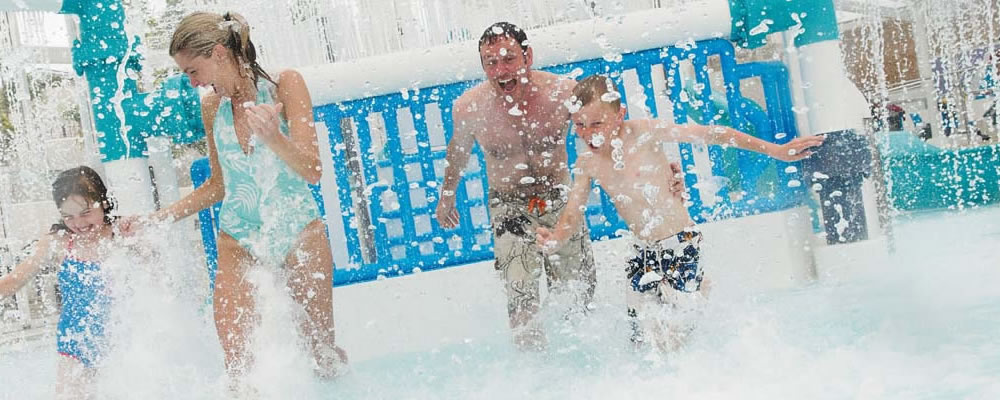 Devon Cliffs offer a fantastic range of indoor and outdoor sports facilities that are offer guaranteed fun for the whole family. For further information, pricing and to book activities shown, please refer to the 'Haven Whats On App'.
Splashzone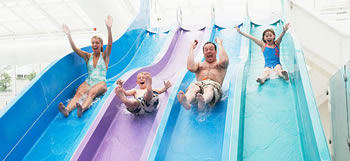 Indoor Pool
Large Heated Indoor Pool Complex with Flume and Water Play Area. Multi-lane water ride with four lanes - race down nineteen metres of slide!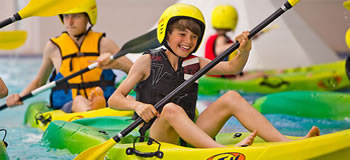 Outdoor Pool
Heated Outdoor Multi-Level Pool and Patio Complex with Multi-Lane Waterslide. Poolside Millies Cookies - ideal for relaxing with a drink and watching the rest of the family playing or coming down the slide. Full changing room and shower facilities.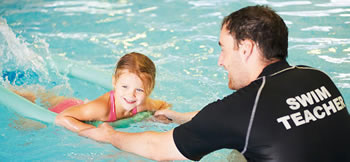 Skills to Swim
Let your little ones build their confidence under instruction. Being taught the basic will be with them forever. Recommended multi sessions for greater development.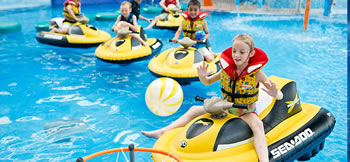 Aqua Gliders and Turbo Paddlers*
Looks like a jet-ski, behaves like a bumper car - these mini-motorised inflatables enable you to scoot around the pool. You can play it cool, or go on the attack, making sure your friends and family are in for a bumpy ride.
Turbo Paddlers allow kids to really let off some steam as they frantically turn the handles that spin the double paddle wheels of these colourful little boats. Watch them racing gleefully across the water or get in and help push them around.
*Suitable for 5-8yrs wearing a life vest, and suitable for 8yrs+ who can swim 25m unaided.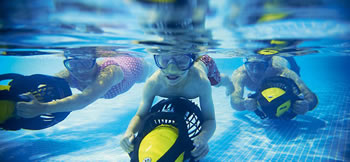 AquaJets*
These funky, fun-sized powered submersibles pull you through or under the water, with a fish-like ability to turn, twist or dive, leaving you breathless with excitement.
*Participants must be able to swim 25m unaided and be 8yrs+.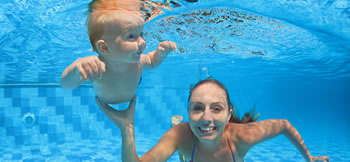 Tots Aqua Play
Water Tots is gentle water play, helping pre-school children gain confidence and improve their ability in the water.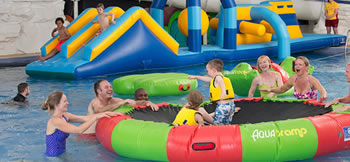 Aqua Inflatables
Have splashing fun with various supervised sessions, covering multiple ages 5-7, 8-16 and 5-16 sessions. Kids really look forward to the moment when the giant fun inflatable appears and then the noise and action really steps up!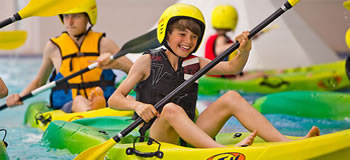 Pool Kayaking
Great fun for all ages. Under instruction and supervision, with everything supplied, all you need to do is just bring your towel.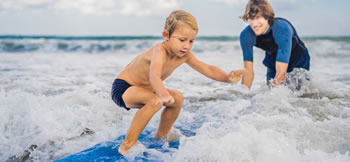 Surfs Up
With Havens Surf and Paddle School, instructors on hand to run you through the basics, put your skills to the test, subject to sea conditions.
Park Facilities and Entertainment Programmes are controlled solely by the Park Owners therefore Newmans cannot be held responsible for any changes/alterations to Facilities or Sports and Entertainment Programmes.