Shops and Services at Devon Cliffs
When you are on holiday, it's nice to have shops close by for all the things you're going to need. Whether its everyday food and drink, toiletries you forgot to pack or gifts for your friends back at home, we think the shops at Devon Cliffs will cover everything:
Mini Market
South Beach Stores
Bay View News and Gift Shop
Laundrette
Hire Goods Shop
EV Charging Points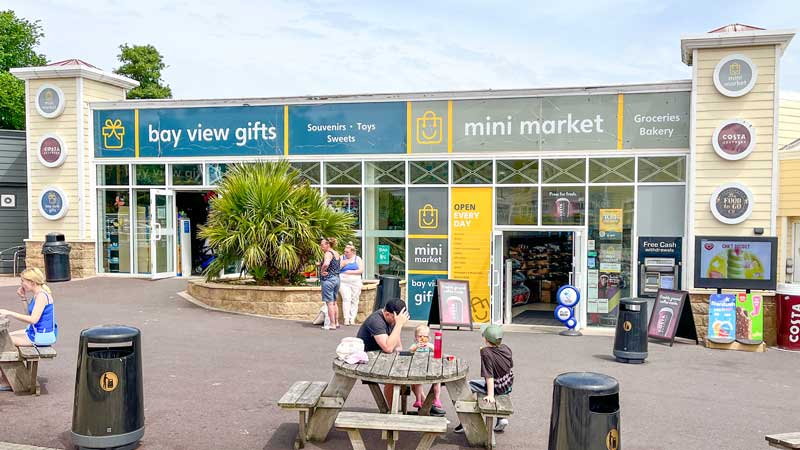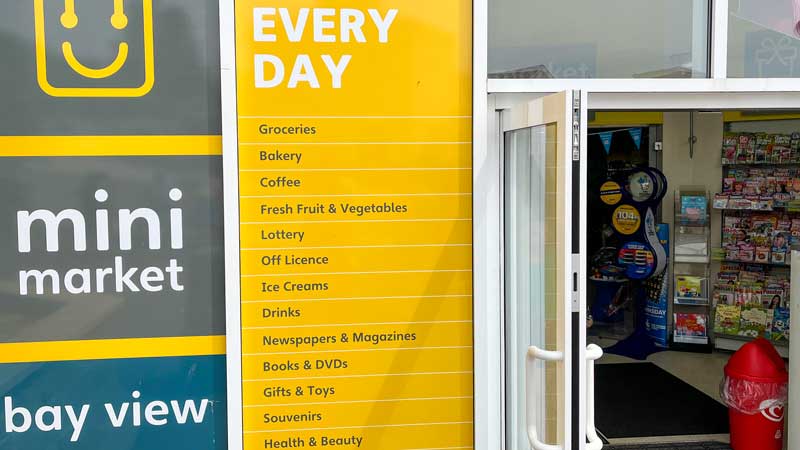 Mini Market Convenience Store
Ideally placed to suit self-catering families, the Mini Market offers a good range of fresh and packaged food, as well as non-food items from disposable nappies or shampoo, to flip flops and sun cream plus a Bakery & Off Licence. It offers all the essentials at competitive prices.
Bay View Gifts
We always like to take a few souvenirs home after a fantastic holiday to remind us of the great time we had. The on-site gift shop has a wide range of character merchandise and interesting local craft items to buy for friends, family or even yourself.
South Beach Stores
As part of our South Beach development, Devon Cliffs now has a beach shop next door to the café. Pick up everything you will need for an afternoon at the beach, from fishing lines, nets, snorkels, and lots more! Magazines are also available for those who prefer to relax on the beach.