Activities at Devon Cliffs, Sandy Bay
Due to Government restrictions and social distancing rules, activities may be not be available until further notice.
For further information, pricing and to book activities shown, please refer to the 'Haven Whats On App'.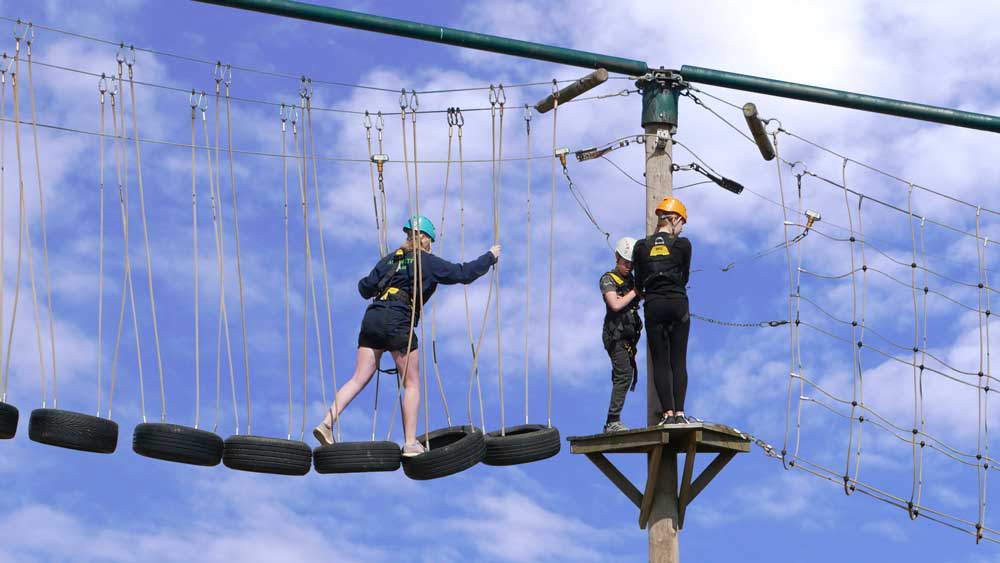 Aerial Adventure
Looking to get the heart pumping and wanting to have a memorable experience? Then why not challenge yourself against the high rope obstacles? For those little monkeys who don't want to be left out, the Mini Adventure is perfect, with a course 60cm off the ground.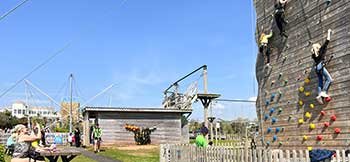 Climbing Wall
Come and test your nerve, can you make it to the top?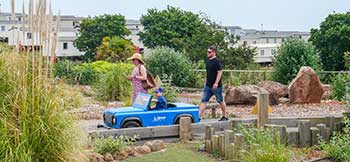 4x4 Off Roaders
A big hit with the kids. Let them take control of this mini 4x4 vehicle on a designated track.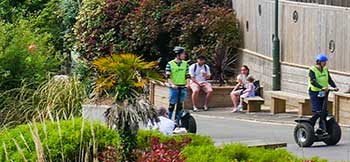 Segway
Fantastic fun for all the family with adult and junior sessions. So easy to use and under full supervision.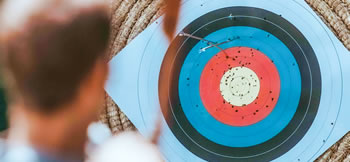 Archery and Target Shooting
A chance to see if you have a keen eye. Step up, draw back and take aim. Also try you hand at .177 calibre air rifle shooting.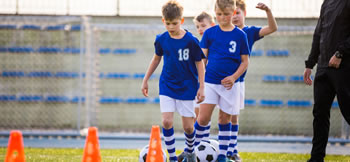 Football Coaching and Multi Sports.
Under the watchful eye of the coach, they will be leaning new skills whilst having fun. Multi Sports for the little ones, giving them the opportunity to try various other sports in a safe environment.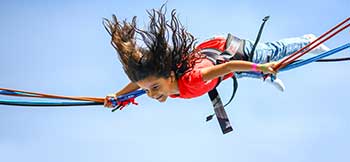 Bungee Trampolines
Bounce to new heights while being safely secured to bungee ropes! Star jump and somersault your way to exhilarating fun.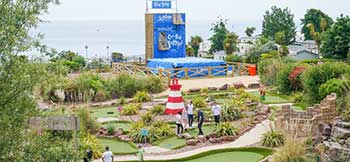 Adventure Golf
Play against the rest of the family. Great fun on this landscaped and challenging course.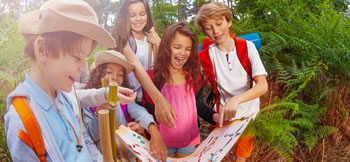 Treasure Hunt
How good are your map reading skills? Follow the clues and find the treasure!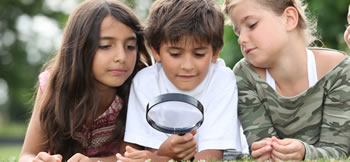 Nature Trail & Bug Hunting
Where better to be than out in the fresh air, investigating all areas of the park to discover what lives in and around it.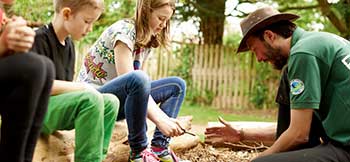 Firelighting Techniques
Young explorers can get to grips with this age-old technique in a structured session.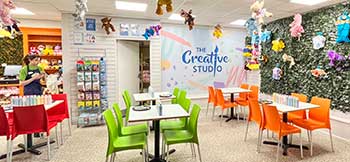 The Creative Studio
Make multi-coloured sand ornaments, safe slime or buy and dress your very own pirate teddy or fairy rabbit.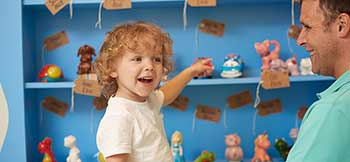 Pic 'n' Paint Pottery
Let your little ones get creative with making their very own pottery masterpiece.
Fun for all the family at Devon Cliffs
Get the family together for the Best of Fun! There's so much to do, you'll be spoilt for choice! From dawn to dusk, the Park offers an incredible range of activities so that come rain or shine, the only challenge you'll have is deciding what to do first!
Indoor Fun at Devon Cliffs...
FunWorks Amusements and Games
Pool Tables
Bowlingo
Outdoor Fun at Devon Cliffs...
Adventure Golf
All-Weather Multi Sports Court
Children's Adventure Playgrounds
Family Park Rangers
Bowlingo
Go for a strike and score as many points as you can with this family mini bowling game.
FunWorks Amusements
The FunWorks amusement arcade provides hours of non-stop family entertainment for all ages.
Park Facilities and Entertainment Programmes are controlled solely by the Park Owners therefore Newmans cannot be held responsible for any changes/alterations to Facilities or Sports and Entertainment Programmes.